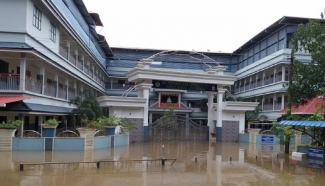 Vidya Bharati In Kerala

Schools =
389
Students =
78,336
Teachers =
5331
All have been reading daily news of the deluge following heavy rains in Kerala. 13 of the 14 districts in the state suffered heavy damage, including loss of life.
Several of Vidya Bharati schools were under water for many days. Reports from remote area are still awaited. It is now that the real work for rehabilitation will have to be launched with all seriousness and sincerity.
An appeal from the Vidya Bharati head quarters has been sent to all regional offices, who will further forward this appeal to schools – their teachers, students, parents to provide help. Even the alumni and the community at large have been requested to help.
It has to be ensured that the schools start refunctioning as early as possible.