Geeta Vidyalaya Alumni Council was honored for the social work
Image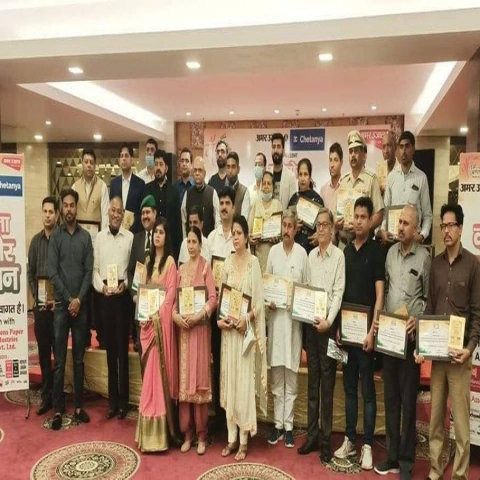 Image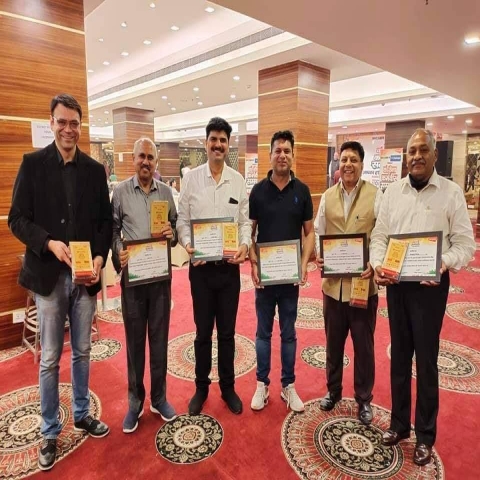 Geeta Vidyalaya Alumni Council was honored by Amar Ujala newspaper and Chaitanya Career Counseling Kurukshetra for the social work done during the Covid period.
In the Covid period, when there was fear everywhere, the students of Vidyabharati Alumni Council Haryana for 56 days continued with Geeta Shiksha Abhiyan (book and stationery distribution to needy children), Geeta Arogya Abhiyan (free medicine distribution), Mata-Pita Helpline, and Guru Dakshina (home remodel for former teachers). All alumni were awarded for their social service.
Alumni Mr. Ashok Rosha, Mr. Jungbahadur Singla, Mr. Sanjay Choudhary, Mr. Kuldeep Chopra, Mr. Ranjan Sharma were honored on behalf of all the alumni living in the country and abroad. Dr. Satish Kumar, Director, NIT, and Mr. Himanshu Garg, Superintendent of Police, presented the memento.