An alumnus of Vidya Bharati sacrificed his life for the country
Image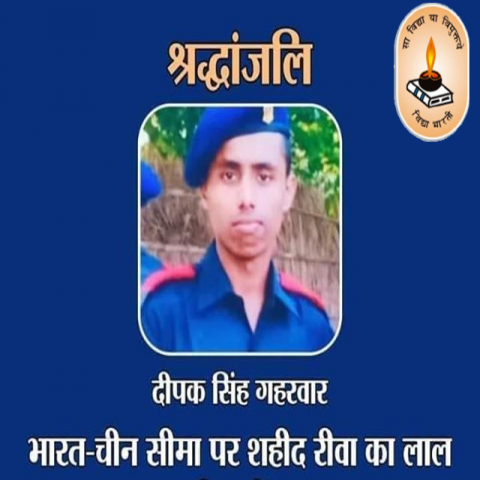 An alumnus of Vidya Bharati sacrificed his life for the country.
Sri Deepak Singh Gaharwar, a former student of the Saraswati Shishu Mandir Manikwar (Rewa), laid down his life in the ongoing India-China border dispute war. His martyrdom will continue to inspire the present and future generations.

A heartfelt tribute to him and all the martyred soldiers towards the Vidya Bharati family... Vande Mataram.