Online Poster Competition Awaken The Society Towards Global Epidemic Corona
Image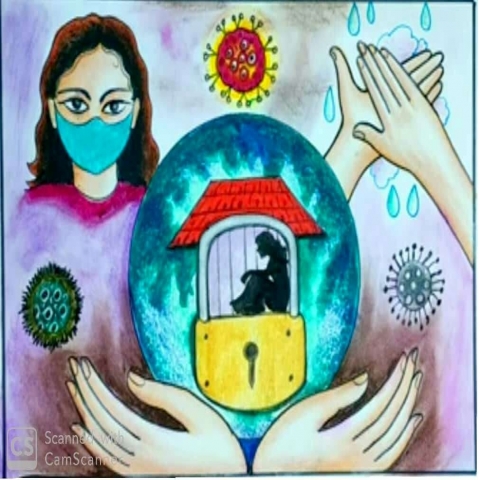 Image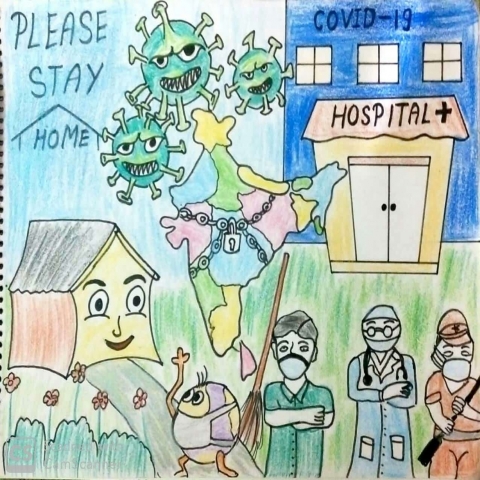 Image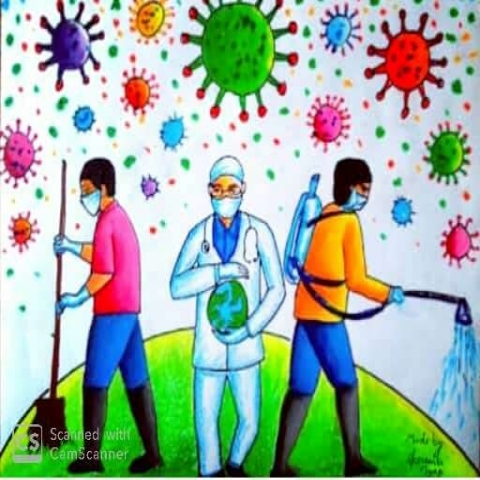 Image
Image
Image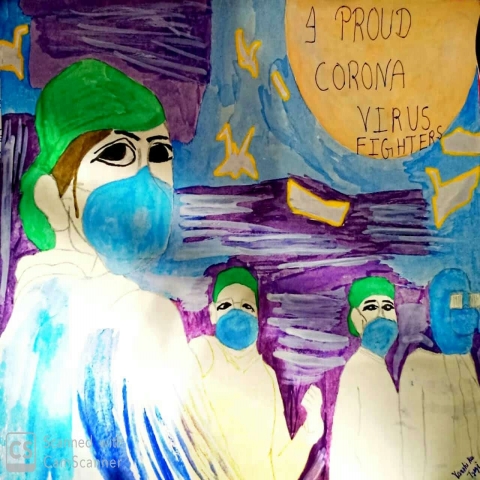 Image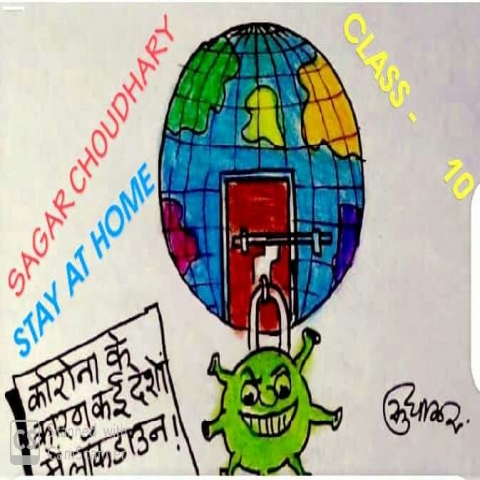 Image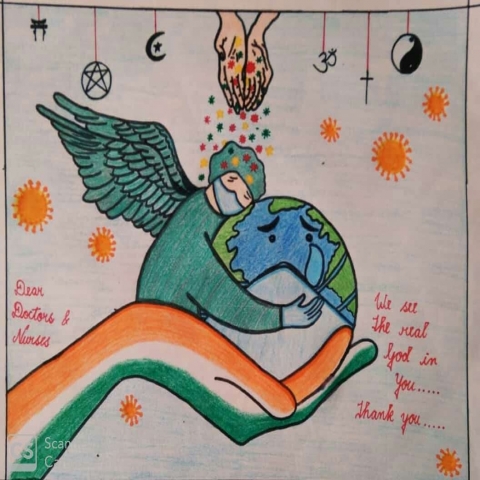 Image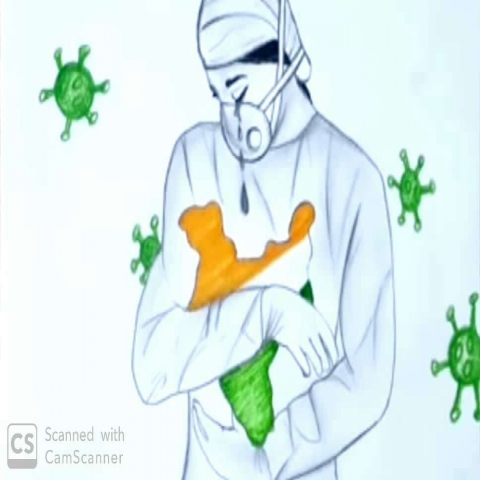 Image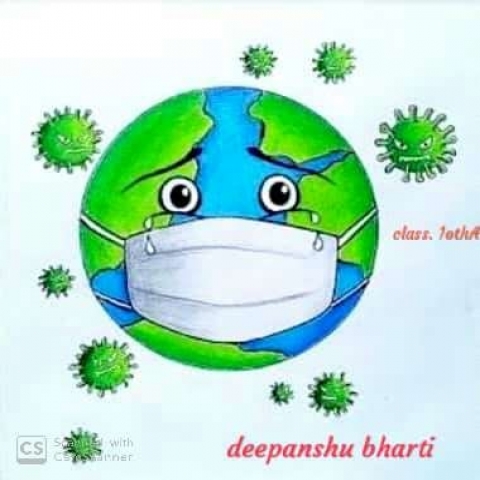 Image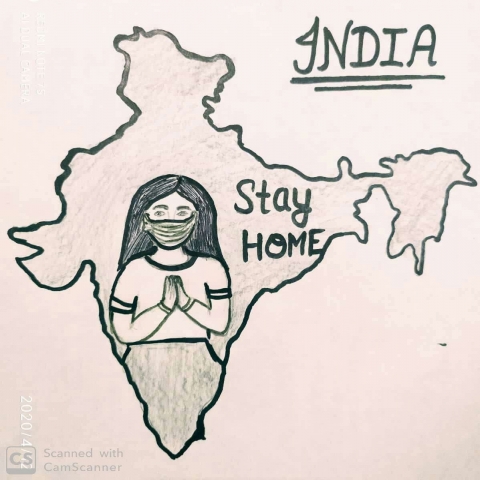 Image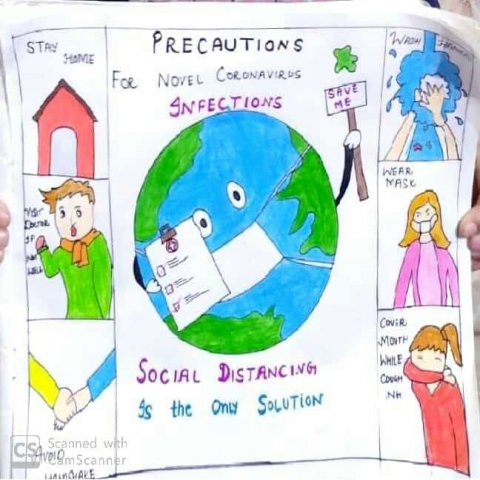 Image
Image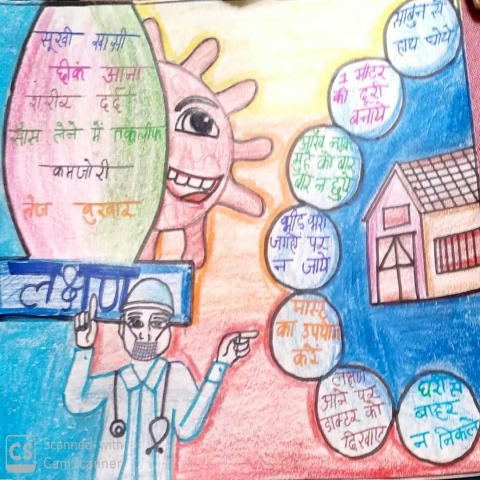 Image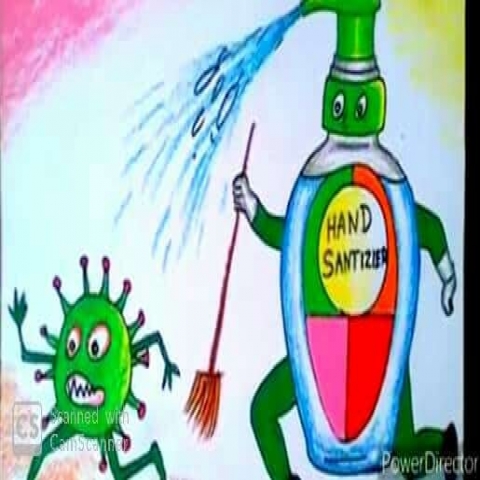 Image
Image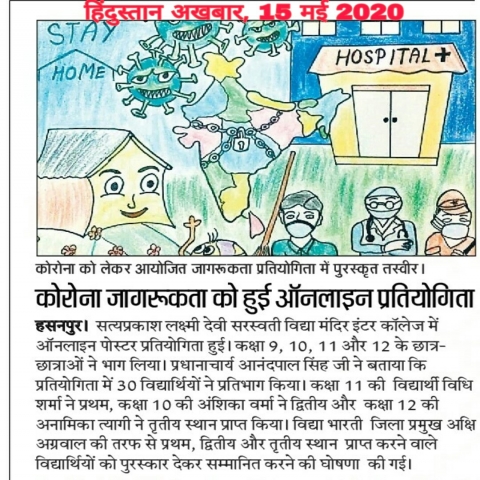 Image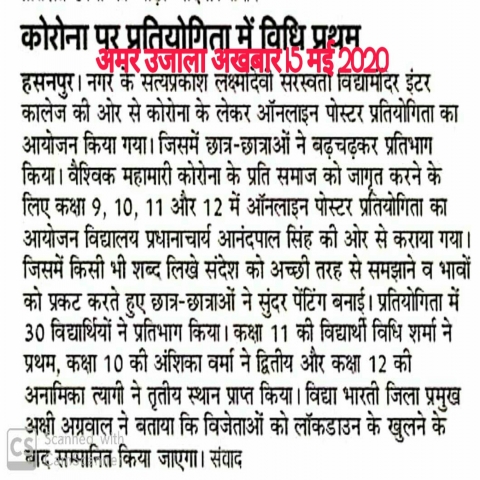 Online Poster Competition Awaken The Society Towards Global Epidemic Corona
In Satyaprakash Lakshmi Devi Saraswati Vidya Mandir Inter College, Hasanpur, an online poster competition was organized in class 9 10, 11, and 12 to awaken the society towards global epidemic corona under the patronage of the school Principal Anandpal Pal Singh Ji. Anything can be explained very well without words by the poster. It is a cheap, good, and attractive way of expressing your feelings and thoughts.
30 students participated in this competition. All the contestants made very beautiful posters. In the competition, Vidhi Sharma of class 11, Vidhi Sharma of class 10, Anshika Verma of class 10, and Anamika Tyagi of class 12 got the third place.
 It was announced on behalf of Vidya Bharti District Head, Akshi Agrawal, to award prizes to the students who secured first, second and third place.