Alumni Meet In Gorakhpur, At The First School Of Vidya Bharati
Image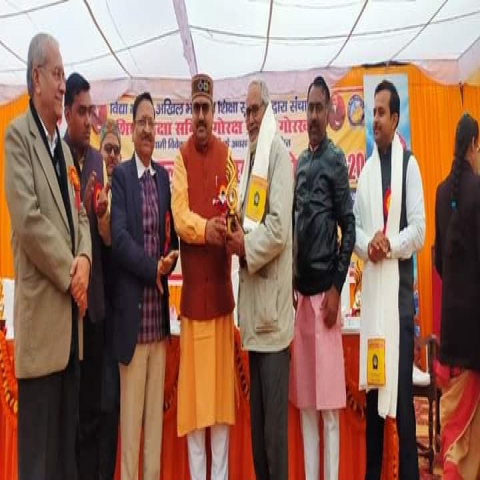 Image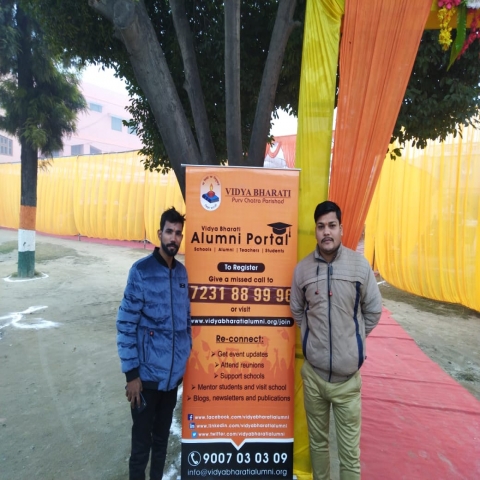 Image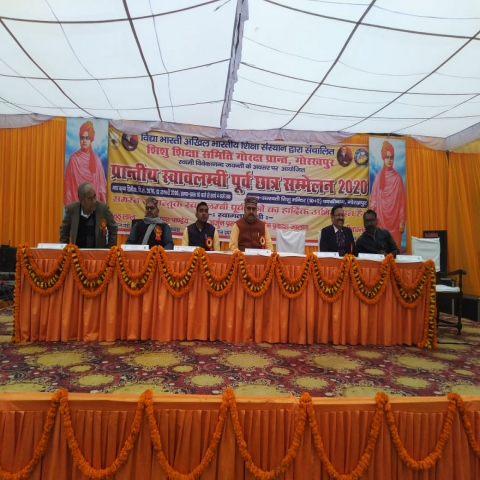 Image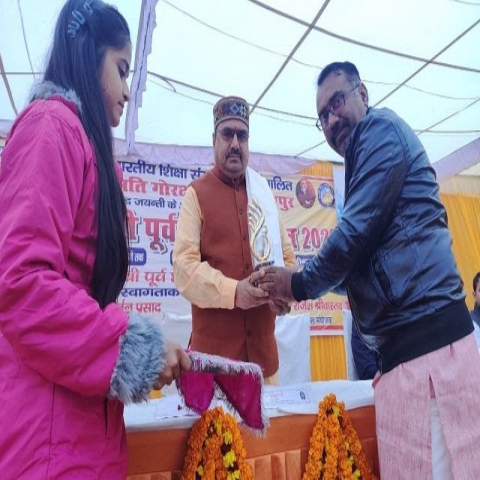 Image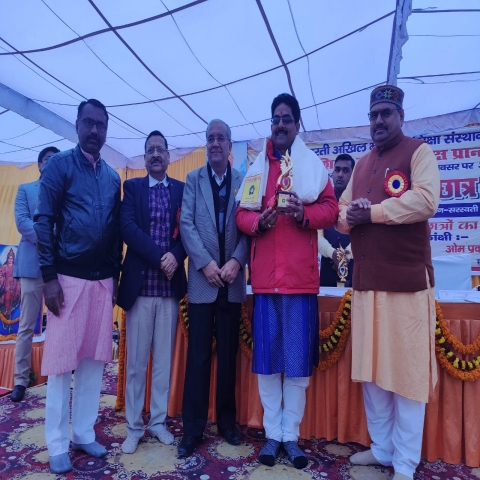 Image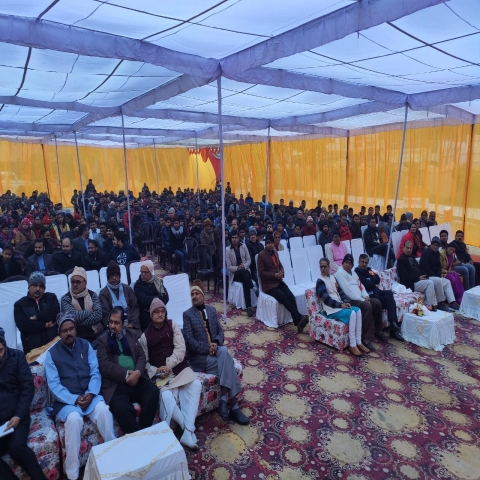 Alumni Meet In Gorakhpur, At The First School Of Vidya Bharati

Gorakash Pranta, organized an Alumni meet at the first school of Vidya Bharati - Saraswati Shishu Mandir, in Pakkibag, Gorakhpur on 12th January.           
In 1952 some patriots, including Social Worker Nanaji Deshmukh, founder of Gita Press Bhai Hanuman Prasad Poddar, Industrialist Bala Babu Tulsyan, Educationist Dr. Devi Prasad Agarwal, Social Worker Krishna Chandra Gandhi, established a small Saraswati Shishu Mandir in Gorakhpur to provide value-based education in tune with the Indian culture. Creating a distinct identity in society led us to establish more such schools. The need to form a national organization was felt and in 1977 Vidya Bharati Akhil Bhartiya Siksha Sansthan was established.
Today we have 12,828 formal schools and 11,353 informal schools.
In this alumni meet Sri Shiv Kumar, National Secretary of Vidya Bharati addressed the gathering. He talked about the importance of inculcating patriotism and teaching students about our culture and history. Emphasizing on the need of value education, he said that the nation needs youth who have 'Sanskars' and character. It is only such youth that can take the nation forward.
Sri Shreyansh Mohan, Deputy Commissioner of Mumbai Customs, was the Chief Guest on the occasion. Other dignitaries included Sri Prashant Pandey (Provincial President), Sri Vipin Kumar (Private Secretary Railway Land Development Authority), Sri Yogesh (Head of Regional Services), Sri Omprakash Jalan and SP Traffic Gorakhpur. The lamp was lit by Sri Aditya Prakash Verma.
Some alumni also shared their thoughts and experiences in the program. They included Dr. Sreejan Srivastava (dentist), Sri Prem Paraya (Dainik Jagran), Sri Rakesh Upadhyay (folkloric singer), Sri Puneet Pandey (prefecture cum social media head), Sri Chhattu Prasad, Sri Arjun Prasad, Sri Rajesh Srivastava, Sri Sanjay Kashyap, Ms. Niharika and others.
The program was presided over by Dr. Mahendra Agrawal Ji (Department Organizer Rashtriya Swayamsevak Sangh, Gorakhpur). On the occasion, the Pracharks of Rashtriya Swayamsevak Sangh Goraksh Province, Sri Subhash, Sri Kamlesh Singh (State Inspector), Sri Akshay Thakur (Principal Minister), Sri Shivaji Rai (State Inspector Public Education Committee), Principal Sri Dhirendra Singh, Sri Rajbihari Vishwakarma, Sri Rakesh Mani including all the Acharya of the school.
Some other highlights of the meet are:
1. Around 800-1000 Alumni attended the first-ever Alumni Meet at Saraswati Shishu Mandir (10+2), Pakkibag, Gorakhpur.
2. Sri Shiv Kumar Ji addressed the alumni along with the other dignitaries
3. Alumni Portal got great visibility. The national alumni team had put up standees, at registration desks distributed Alumni Registration Cards for Alumni & Teacher Registrations. 
4. Alumni Portal team interacted with the Alumni, shared with them the benefits
5. Sri Shiv Kumar Ji also shared views of Vidya Bharati Alumni portal from the stage to entire audience 
6. The alumni team has captured video interviews of Alumni, Teachers, Pranta Heads - all the videos will be uploaded in You-tube shortly and will be shared with schools, alumni, etc
7. The first batch 1952 - senior-most alumni Sri Anup Sarkari Ji was present and shared about his views of Saraswati Shishu Mandir.
8. Vidya Bharati Alumni Portal team was awarded on stage with Saraswati Ratna Samman 2020 for the help of the Purv Chatra Community.
9. All Schools of Goraksh area are now registered in the portal
10. Plans are afoot to organize much bigger Alumni Sammelan next year again.