India's unique Vidya Bharati School where 23 languages ​​will be taught
Image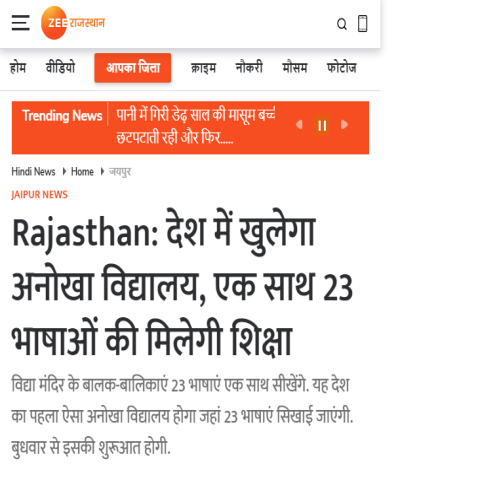 Image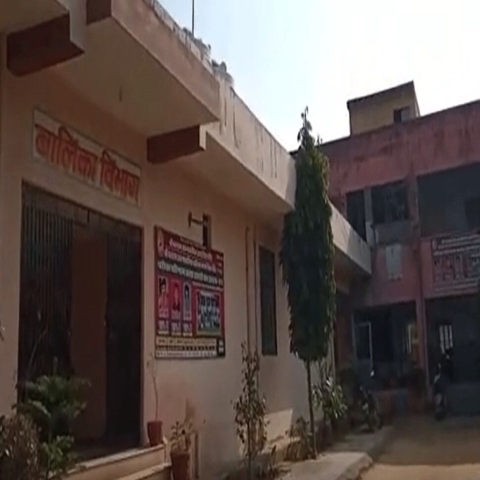 Image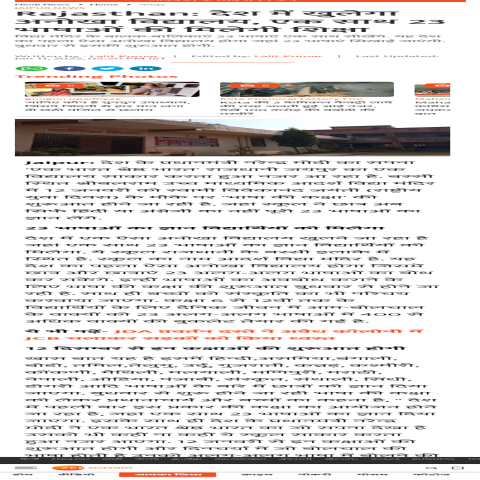 India's unique Vidya Bharati school where 23 languages ​​will be taught
With the aim of realizing the dream of Prime Minister Narendra Modi ji, Ek Bharat Shreshtha Bharat, Shri Balram Higher Secondary Adarsh ​​Vidya Mandir, Bassi, on 12 January 2022, took a unique initiative and launched "Language Classes" on National Youth Day (Swami Vivekananda Jayanti).
This will be the first such unique school in the country in which language classes have been started to make the students of Vidya Mandir understand different languages ​​and to make them aware of these languages.
Under this, school children will get knowledge of 23 languages. Along with this, the children will also be introduced to the culture associated with the different areas which are resident to these languages.
Prince Tiwari, the coordinator of Vidya Mandir alumnus "Language class", who was present in the inaugural program, informed that a booklet has been prepared in which more than 400 sentences in the 23 different languages are there. These​​can be used in daily life by the students of class 6th to 12th.
The 23 languages are Hindi, Assamese, Bengali, Bodo, Tamil, Telugu, Urdu, Gujarati, Kannada, Kashmiri, Konkani, Maithili, Malayali, Manipuri, Marathi, Nepali, Odia, Punjabi, Sanskrit, Santhali, Sindhi, Dogri, which ​​will be taught to the students.
Under the language class, the students will be taught words sentences that are generally used in day-to-day work, related to one particular language in one day. Children will be able to learn other languages ​​by reading through the Devanagari script. This has been started under the new National Education Policy.