Muslim students in UP's RSS schools rise 30% in 3 years
Image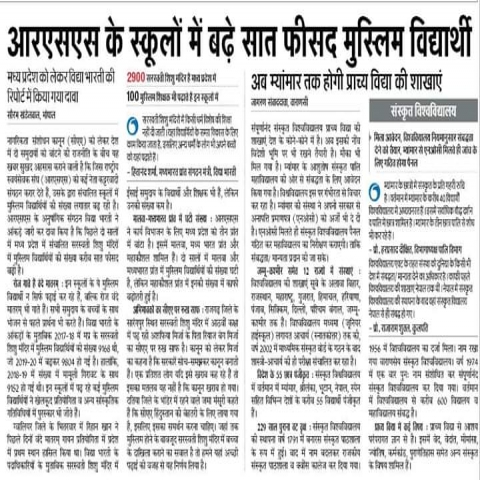 Image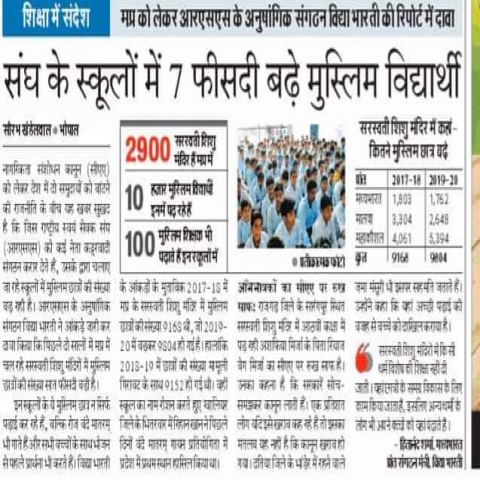 Image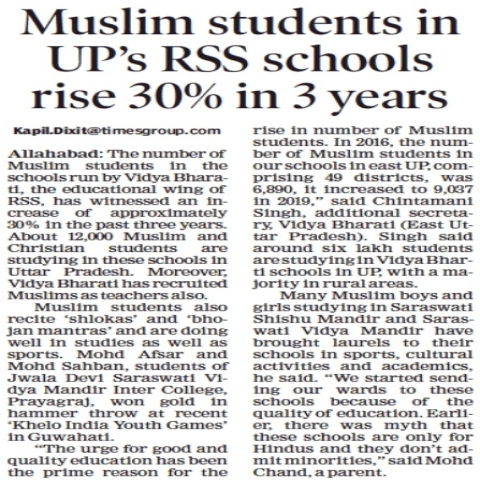 Image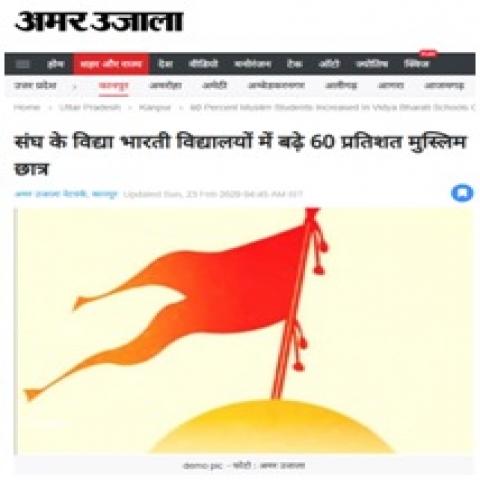 Image
Image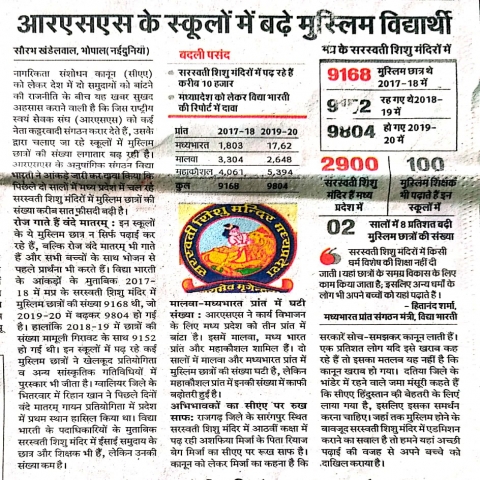 Muslim students in UP's RSS schools rise 30% in 3 years
          The number of Muslim students in the schools run by Vidya Bharati, the educational wing of RSS, has witnessed an increase of approximately 30% in the past 3 years, About 12,000 Muslim and Christian students are studying in these schools in Uttar Pradesh. Moreover, Vidya Bharati has recruited Muslims as a teacher also. Muslim students also recite "Shlokas" and "Bhajan Mantras" and are doing well in the study as well as sports. Mohd Afsar and in Mohd Sahban, students of Jwala Devi Saraswati Vidya Mandir Inter College, Prayagraj, won gold in the hammer throw at recent "Khelo India Youth Games" in Guwahati.
          "The urge for good and quality education has been the prime reason for the rise in the number of Muslim students. In 2016, the number of Muslim students in our school in east UP, comprising 49 districts, was 6,890, it increased to 9,037 in 2019," said Chintamani Singh, additional secretary, Vidya Bharati (East Uttar Pradesh). Singh said around six lakh students are studying in the Vidya Bharati schools in UP, with the majority in rural areas.
          Many Muslim boys and girls studying in Saraswati Shishu Mandir and Saraswati Vidya Mandir have brought laurels to their schools in sports, cultural activities and academic, he said "we started sending I wards to these schools because of the quality of the education. Earlier, there was the myth that these schools are only for Hindus and they don't admit minorities," said Mohd Chand, a parent.