'Suchana Samvad Kendra' Inaugurated In Purvi Uttar Pradesh Kshetra
Image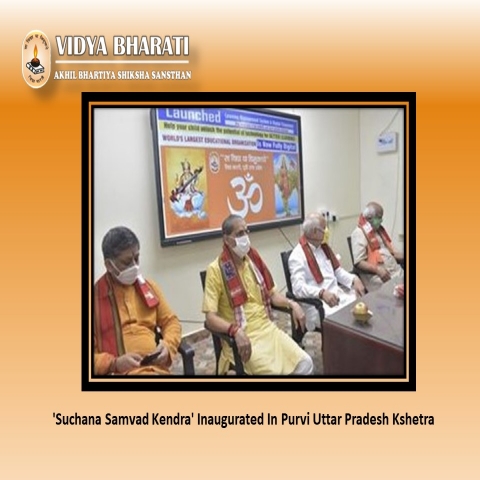 'SUCHANA SAMVAD KENDRA' INAUGURATED IN PURVI UTTAR PRADESH KSHETRA 
Sri Rajju Bhaiyya ji inaugurated 'Suchana Samvad Kendra' at  the regional office complex of Vidya Bharati located in Saraswati Kunj Nirala Nagar, UP. Several other dignitaries from Vidya Bharati was also present during the event.
Through this information center, all schools in Purvi Uttar Pradesh region have been connected through Vidya Bharati's education app LMS. 
On the occasion, Sri Rajju Bhaiyya said E-learning is required in today's world. He also urged everyone to take a pledge that no one should be deprived of education.