Vidya Bharati Salutes the sacrifice and Bravery of Martyr Col.Santosh Babu
Image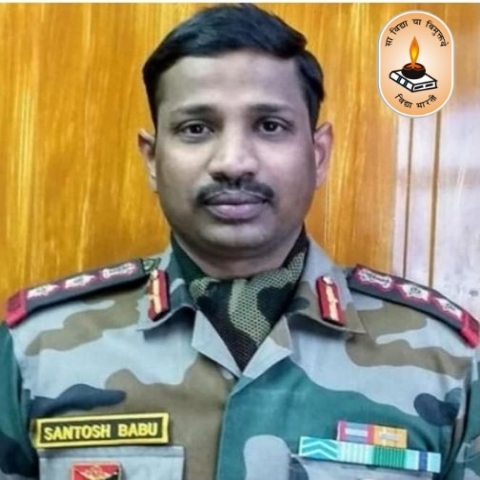 Image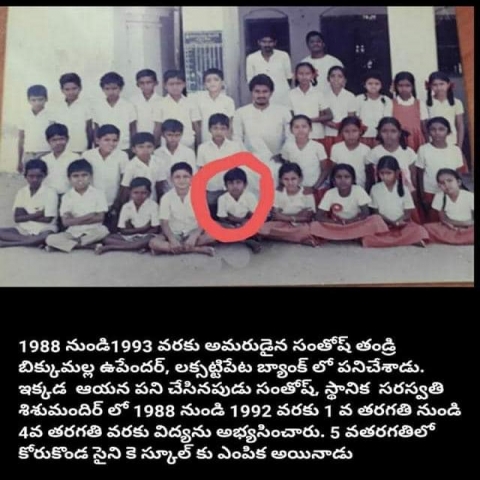 Vidya Bharati salutes the #bravery and sacrifice of Colonel B Santosh Babu for our motherland. May his soul rest in peace. #Jaihind #India
Col. Santosh Babu who martyred (at Ladakh LAC)in the fight with Chinese troops was an alumnus of Vidya Bharati School : *Sri Saraswathi Shishu Mandir, Lakshettipeta*
Colonel B Santosh,  the Commanding officer of the Army's 16 Bihar unit was killed during a violent clash between Indian and Chinese troops at Galwan Valley in Eastern Ladakh on Monday night. He had taken over his battalion only in December last year.
The ex-NDA cadet belonged to the 105 "November" squadron and was commissioned as an officer in December 2004.
The officer, who hailed from Telengaga's Suryapet district, is survived by his Delhi-based wife and two children.
Vidya Bharati Alumni are serving our country by making our Vandana worthwhile -
लव-कुश, ध्रुव, प्रहलाद बने हम मानवता का त्रास हरे हम ..........
We salute our brave soldiers.