Vidya Bharati's girls tied Rakshasutra on Rakshabandhan
Image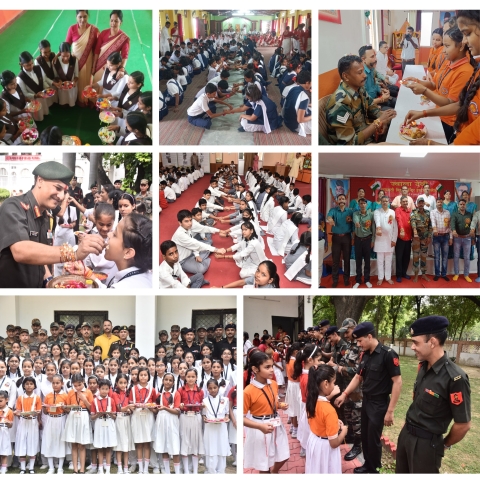 On the Auspicious Occasion of Rakshabandhan, Vidya Bharati's girls tied Rakshasutra

Students of Saraswati Shishu Mandir made eSah-friendly rakhis.

These rakhis adorned the wrists of soldiers deployed on the border.

Saraswati Shishu Mandir keeping in mind the importance of environmental protection, the girl students studying in the school made eSah-friendly Rakhis under the "Rakhi Making Competition". 150 Rakhis made by school girls were sent to our brave soldiers deployed on the border of our country for our security.